STREAMLINED DATA AQUISITION
WedgeLink software is what is called a "Software Wedge" utility.
This software utility is used to control the incoming data into your PC. If you have gage interfaces connected to serial port of your PC, and you want to send the incoming data into MS Excel, Word, Notepad, or any other Windows application, the WedgeLink Software utilities will help you do that.
This basic version can be used if the incoming data is exactly what you want to send to your target application.
WedgeLink Lite will allow you to control the frequency of how often data is captured.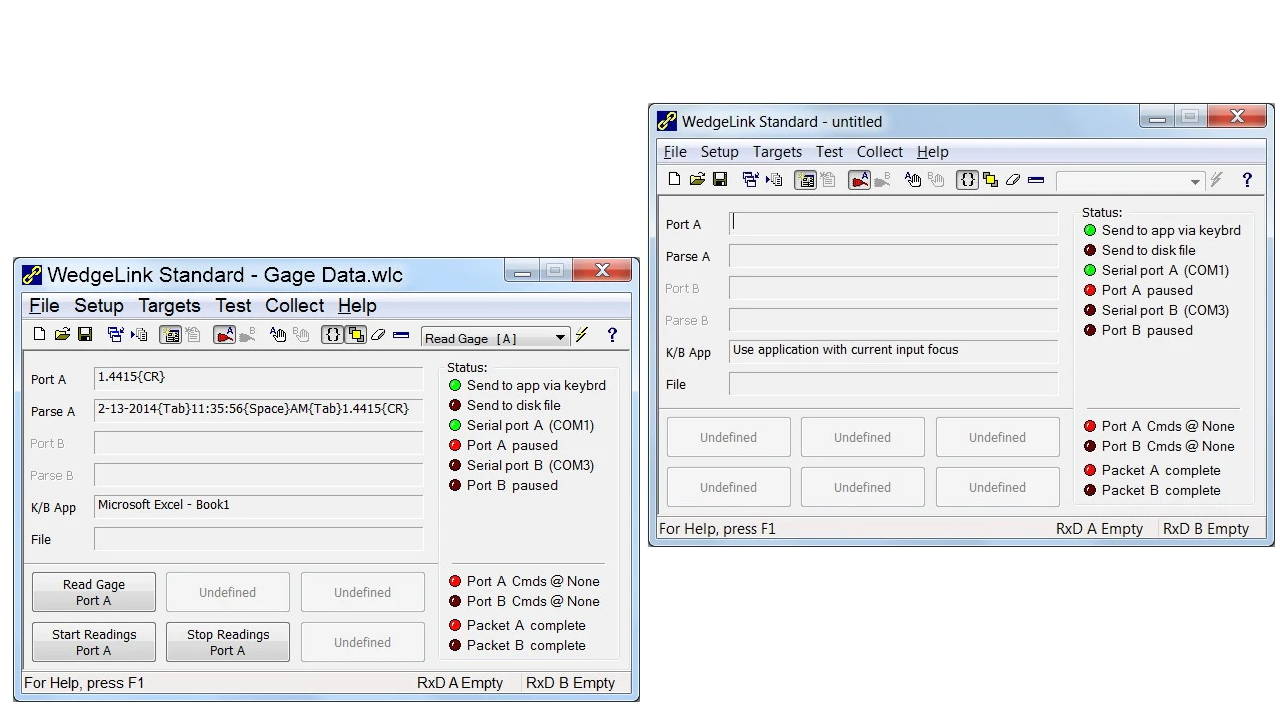 This full featured version of WedgeLink offers the following features...
Modify incoming data
Add Date & Time Stamp
Remove unwanted info from data stream
Send specific gage commands
Control frequency of data captured
sHOP our SOFTWARE WEDGE collection...