DIGITAL INTERCHANGEABLE ANVIL MICROMETERS
PRECISION Thickness MEASURING
Digital Interchangeable Anvil Micrometers are precision measuring tools used to measure small distances with high accuracy. These micrometers are equipped with a digital display that provides quick and accurate readings of the measured value.
The Digital Interchangeable Anvil Micrometers come with a set of interchangeable anvils that can be easily attached to the measuring face of the micrometer. This allows the micrometer to measure a range of different sizes with a single instrument.
The micrometers have a measuring range of typically between 0-25mm or 0-1 inch, and an accuracy of typically within ±0.001mm or ±0.00005 inches. They are designed to provide consistent measuring force for repeatable and accurate measurements.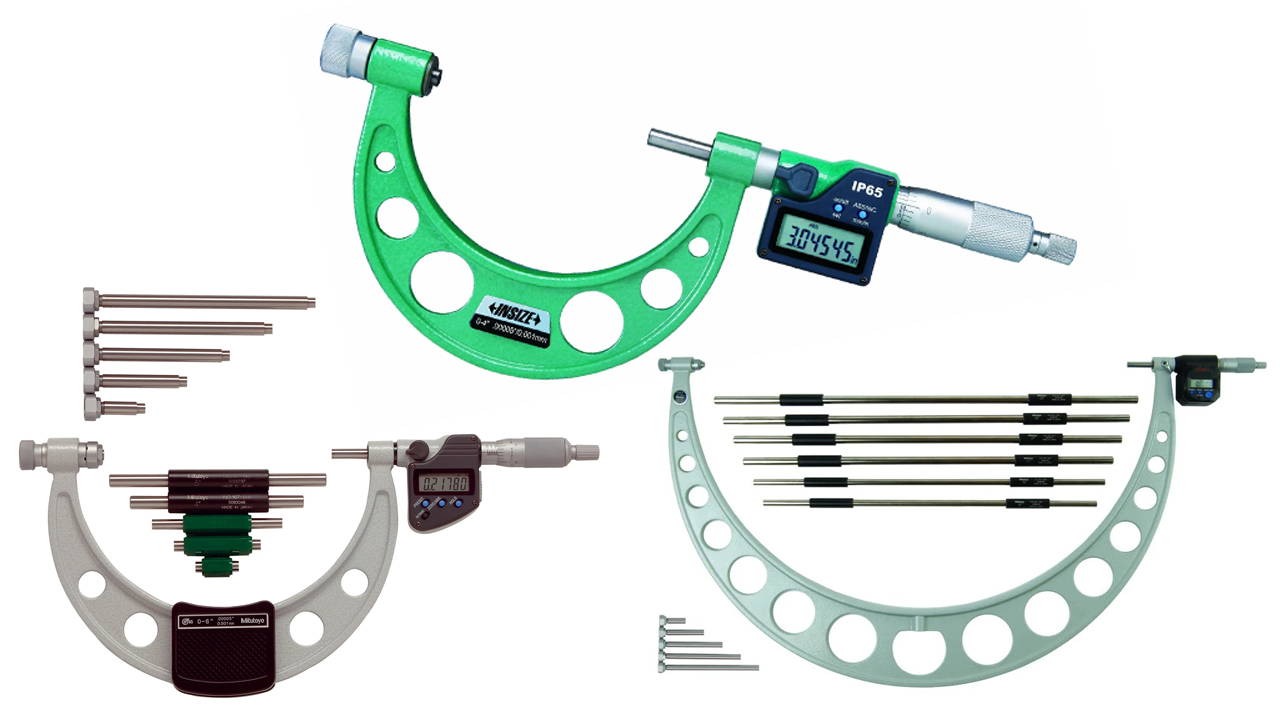 Digital Interchangeable Anvil Micrometers
are commonly used in industries such as manufacturing, machining, and automotive for precise measurement of small parts and components. They are particularly useful for measuring the thickness of sheet metal, the diameter of shafts, and the depth of holes.

Overall, Digital Interchangeable Anvil Micrometers are high-quality and reliable measuring tools that provide accurate measurement of small distances. They are easy to use and provide quick and precise readings, making them an excellent choice for customers who need a versatile and reliable measuring tool for a range of different applications.

sHOP our DIGITAL INTERCHANGEABLE ANVIL MICROMETER collection...