PRECISION TOOLS AND ACCESSORIES
Lathe Chucks are a key component in any metalworking or machining shop, used for securely holding and rotating workpieces on a lathe. Our Lathe Chucks come in a range of sizes and configurations to suit different types of lathes and machining tasks. We offer 2, 3, 4, and 6 jaw chucks, as well as self-centering and independent models.
Our Lathe Chucks are precision-engineered and constructed from high-quality materials for durability and reliability. They feature a variety of jaw configurations, including serrated, plain, and soft jaws, to accommodate different workpiece shapes and sizes. Some of our chucks also come with interchangeable jaws, making them versatile and cost-effective.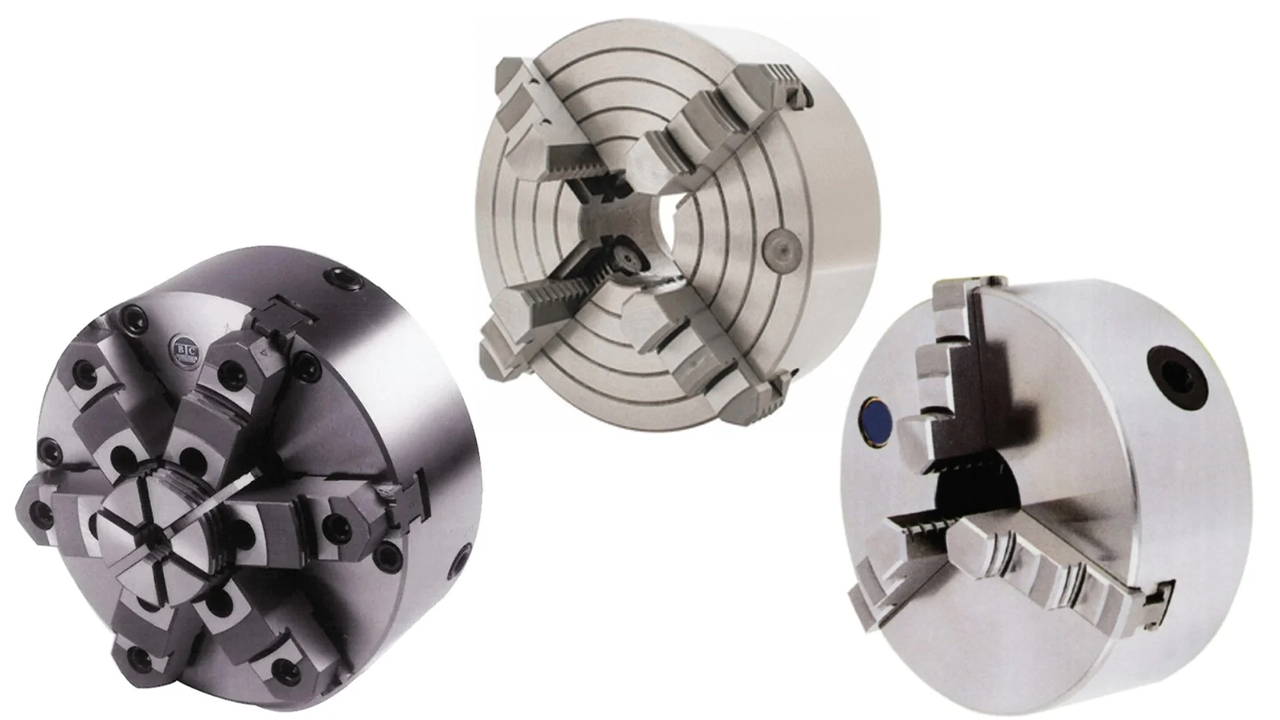 We understand the importance of safety and ease of use, which is why our Lathe Chucks come with features like quick-change jaws and safety interlocks. Whether you're a professional machinist or a DIY enthusiast, our Lathe Chucks will provide you with the accuracy, versatility, and durability you need to get the job done.
sHOP our LATHE CHUCKS collection...