precision diameter and thickness measuring
Mitutoyo is a leading manufacturer of precision measuring tools and instruments. One of their product lines is the Laser Scan Micrometer, which is a non-contact measuring system that uses a laser beam to accurately measure the diameter, length, and thickness of various objects.
Mitutoyo's Laser Scan Micrometers come in a range of models that consist of a measuring head and a digital display. The LSM-9506 is a Benchtop model that includes a Measuring Head and Display unit built into one unit. These models differ in their measuring range, accuracy, and other features.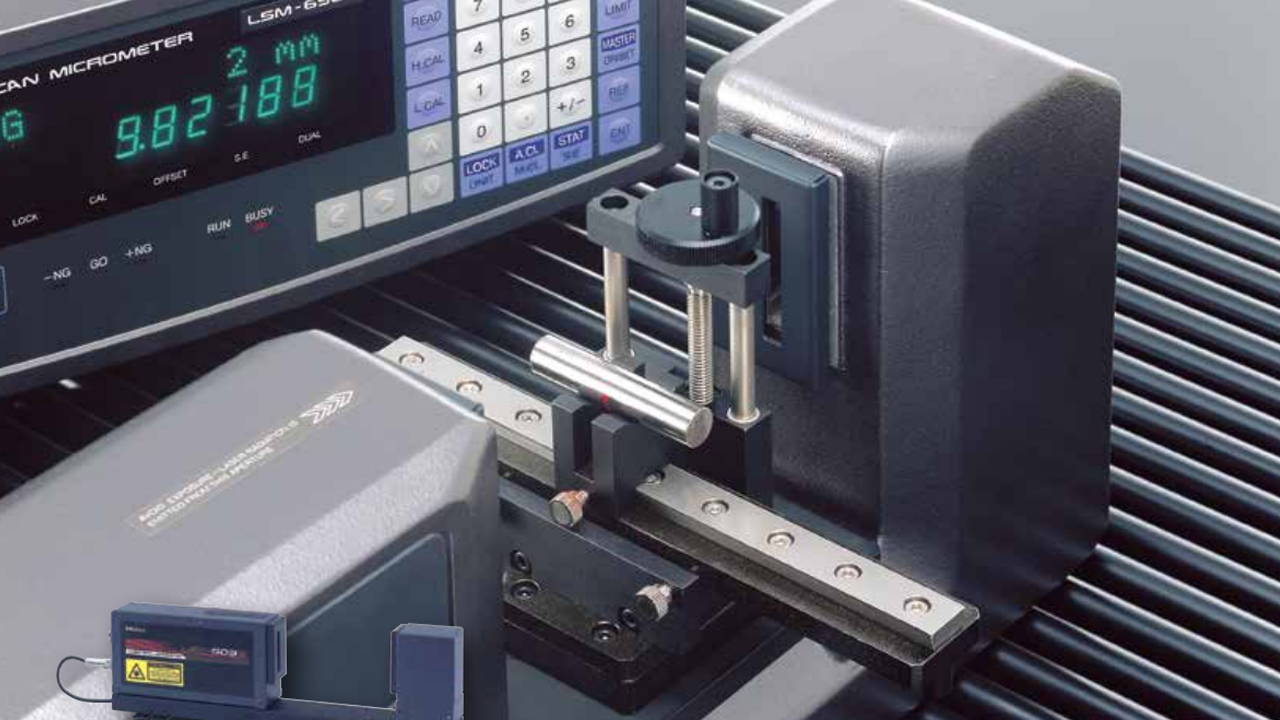 All of Mitutoyo's Laser Scan Micrometers feature a high-speed scanning function that allows them to take measurements quickly and accurately. They also have a user-friendly interface and can be operated with a variety of accessories, including a footswitch, an adjustable stand, and a data output cable.

In addition to their high accuracy and speed, Mitutoyo's Laser Scan Micrometers are known for their durability and reliability. They are built to withstand the rigors of industrial environments and are designed to provide consistent, accurate measurements over a long period of time.
Overall, Mitutoyo's Laser Scan Micrometers are a versatile and reliable solution for measuring a wide range of objects in industrial and manufacturing settings.
Click here to see our Mitutoyo Laser Scan Micrometer Packages.
Click Here to view Mitutoyo Laser Scan Micrometer Videos.
We also have Laser Scan Calibration Gages available here.
sHOP OUR LASER SCAN MICROMETER COLLECTION...