Make quick and accurate measurements with Vermont Gage pin gages. Measure hole diameters, calculate distances between holes, gage slot widths and locations. Use for Go / NoGo inspection, set micrometers, verniers and other measuring devices.
Features include...
Class ZZ (.0002" or 0.005mm tolerance)
Go (Plus) or NoGo (Minus)
.0005" or 0.01mm diameters
.001" or 0.02mm set increments
Tool Steel; 60/65 Rc
2" Long
10 microinch finish or better
Round within .0001" or 0.0025mm
Marked with diameter and direction of tolerance on gages over .0605"
Certificate of Accuracy is included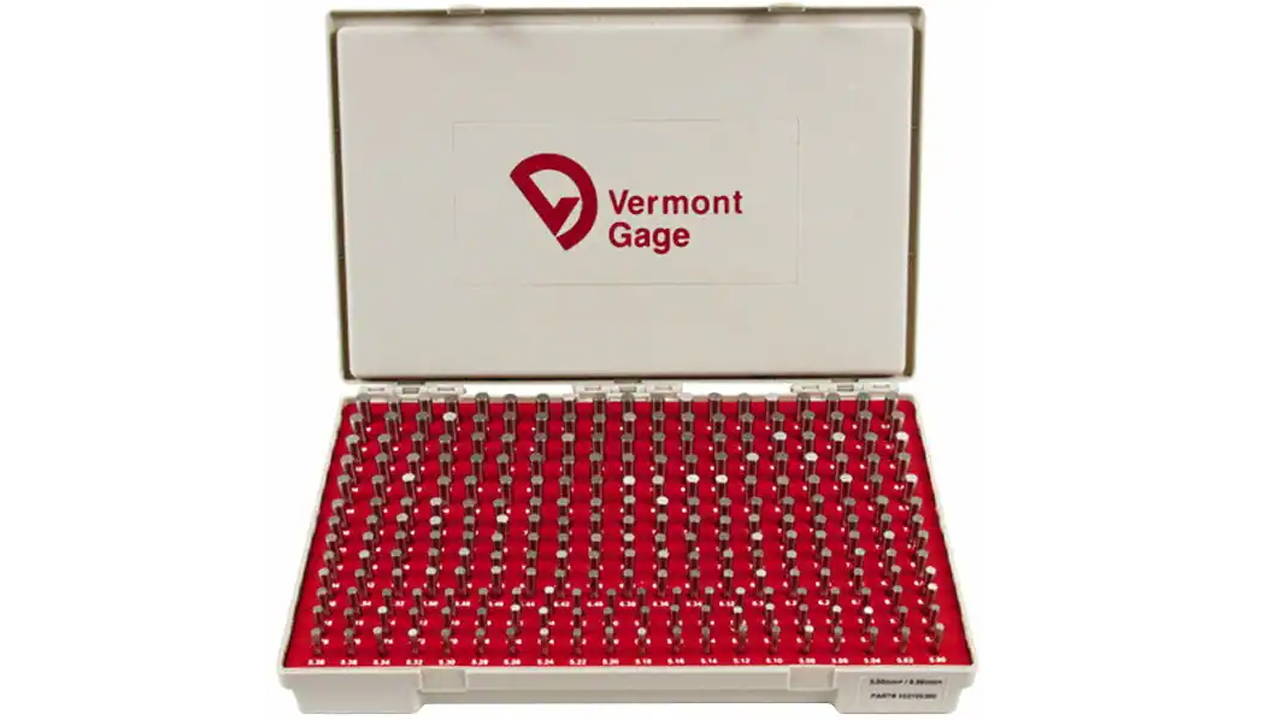 sHOP our CLASS ZZ GAGE PIN SETS collection...