ECONOMY DIGITAL INDICATORS
PRECISION TOLERANCE MEASURING
Introducing our Economy Digital Indicators, a cost-effective solution for your measurement needs. Our digital indicators are designed to provide high accuracy readings and offer a range of functionalities that make them versatile and practical tools for your workshop or lab.
Our Economy Digital Indicators feature a large LCD display that is easy to read and provides precise measurements up to 0.0005 inches (0.01 mm). They also usually have a data output port, which allows you to connect them to a computer or other data collection device for further analysis and recording.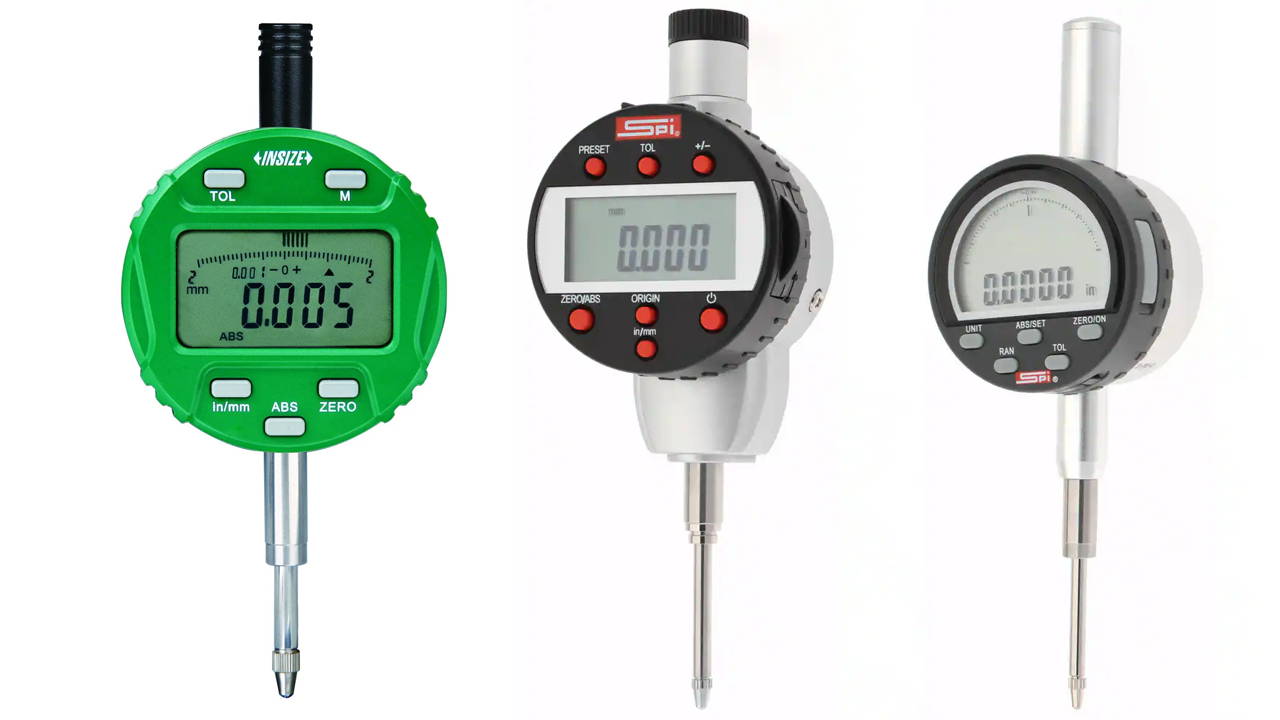 These digital indicators have a simple and user-friendly interface, with easy-to-use buttons for zeroing and changing the measuring mode. They also have a locking mechanism that secures the measuring arm in place and prevents it from moving during measurements.

Our Economy Digital Indicators are built to last, with a durable construction that can withstand frequent use and harsh working environments. They come with a protective case that keeps them safe during storage and transportation.

Whether you are a hobbyist, a professional mechanic, or a lab technician, our Economy Digital Indicators provide an affordable and reliable option for your measurement needs.

sHOP our ECONOMY DIGITAL INDICATOR collection...