DIGITAL LENGTH GAGES WITH U-GROOVE
precision length measuring
The MMP Digital Length Gage offers a rugged alternative to calipers for longer length measuring.
The Standard Base Material for the MMP Series is UHMW (Ultra High Molecular Weight) Polyethylene, which is highly resistant to abrasion.
This U-Groove line of the MMP is specifically designed for measuring thin material length. The Digital Length Gage has a U-Groove that is cut into the base, and has a U extension on the anvils that ride in the U-Groove Base, preventing the thin material from slipping under the anvils.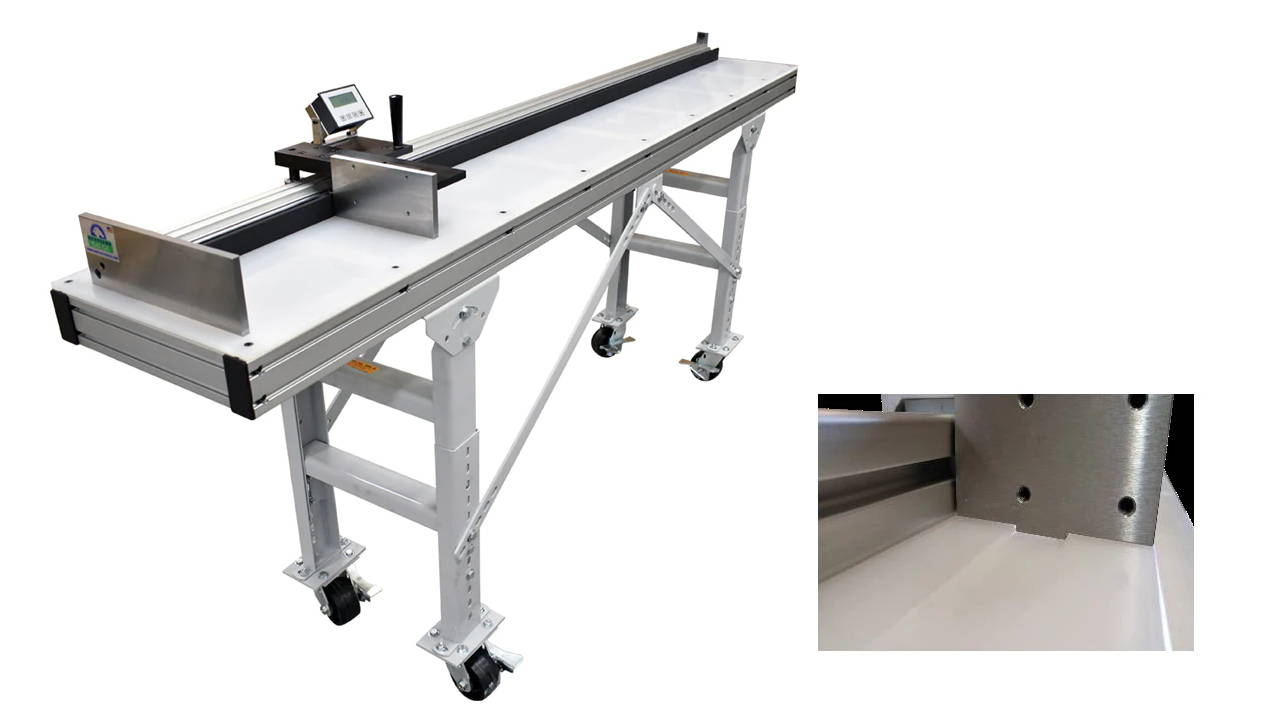 This is a light weight designed gage for portability, that also includes a rugged guide rail with T-slots for easy mounting. The precision moving carriage with handle makes for maintenance free performance.

Included are high-performance slide bearings for smooth and easy positioning. The high-accuracy linear encoder offers IP67 rated protection from harsh measuring environments.
The standard included anvils are 3.375" x 2.25" in size, and are precision ground steel for accurate measuring of larger work pieces.
The battery-powered LCD readout includes a standard inch, mm, and fractional display. The display's keypads offer presets for zero and reference with an inch/mm conversion. The display offers an IP60 rated protection
STANDARD FEATURES INCLUDE...
Various Measuring Ranges
0.001" / 0.01mm / 1/64" Selectable Resolutions
0.001" / 0.01mm Repeat Accuracy
32°F - 122°F Operating Temperature
Custom lengths, accessories, and variations available upon request.
sHOP our DIGITAL LENGTH GAGES WITH U-GROOVE collection...