PRECISION diameter MEASURING
The Mitutoyo Borematic snap-on bore gage features an activation handle with a precision-balanced spring that smoothly retracts the anvils when pressed. Titanium Nitride (TiN) coated measuring contact points provide excellent durability and impact resistance which allows the instrument to measure to the bottom of a blind hole. With the ABSOLUTE encoder, once the origin point is set with the ORIGIN button, the Borematic retains the setting for the entire battery life. Repeated origin setting (presetting) is no longer necessary.
Features Include...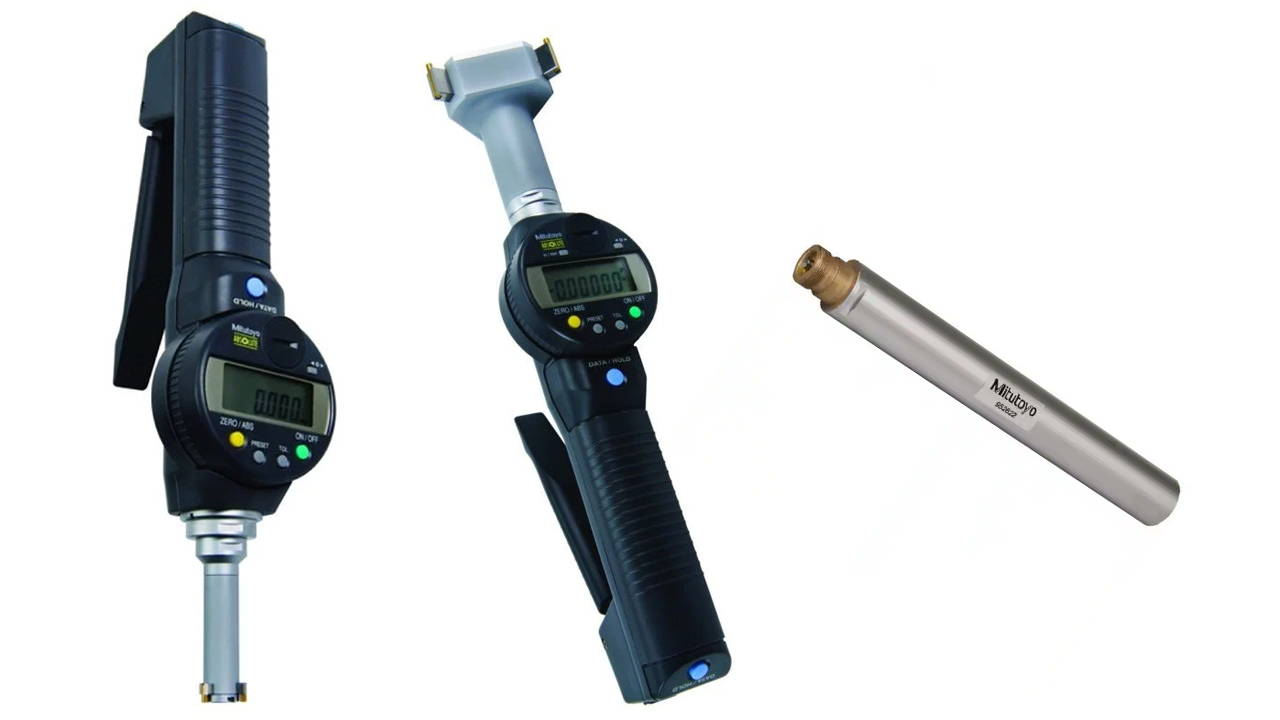 Available in Metric and Metric/Inch models
Optional extension rod allows for measuring deep holes
Optional setting rings for zero point adjustment are available
Contact points are constructed of TiN for impact resistance and better durability
Design allows for measurements closer to the bottom of blind bore holes
SPC output function offers quick and easy data management in real time
ABSOLUTE (ABS) linear scale eliminates the need for setting the origin point every time the micrometer is powered on
Elimination of overspeed errors provides a higher measurement reliability and repeatability
Functions include Zero/ABS Setting, GO/NO-GO judgment, power On/Off, and inch/mm conversion (on inch/metric models only)
Supplied in fitted wooden case
sHOP our MITUTOYO BOREMATIC collection...