DEPTH GAGE TO PC INTERFACE PACKAGES
DIGITAL GAGE TO PC INTERFACE PACKAGES
Any of the Digital Depth Gage to PC Interface Packages that we have listed below that include a USB cable to connect to your PC are devices are recognized by Windows as an HID, or a Human Interface Device, like a keyboard. This means that the data being sent from the Digital Depth Gage to your PC will be treated by Windows as a keyboard-type entry, so wherever your mouse cursor is in ANY Windows-based software is where the incoming data will be placed. There is NO extra software to purchase, these are all Plug and Play devices.
The packages we have listed below make it extremely easy to collect data with a Digital Depth Gage and to place that data into any Windows-based software of your choice.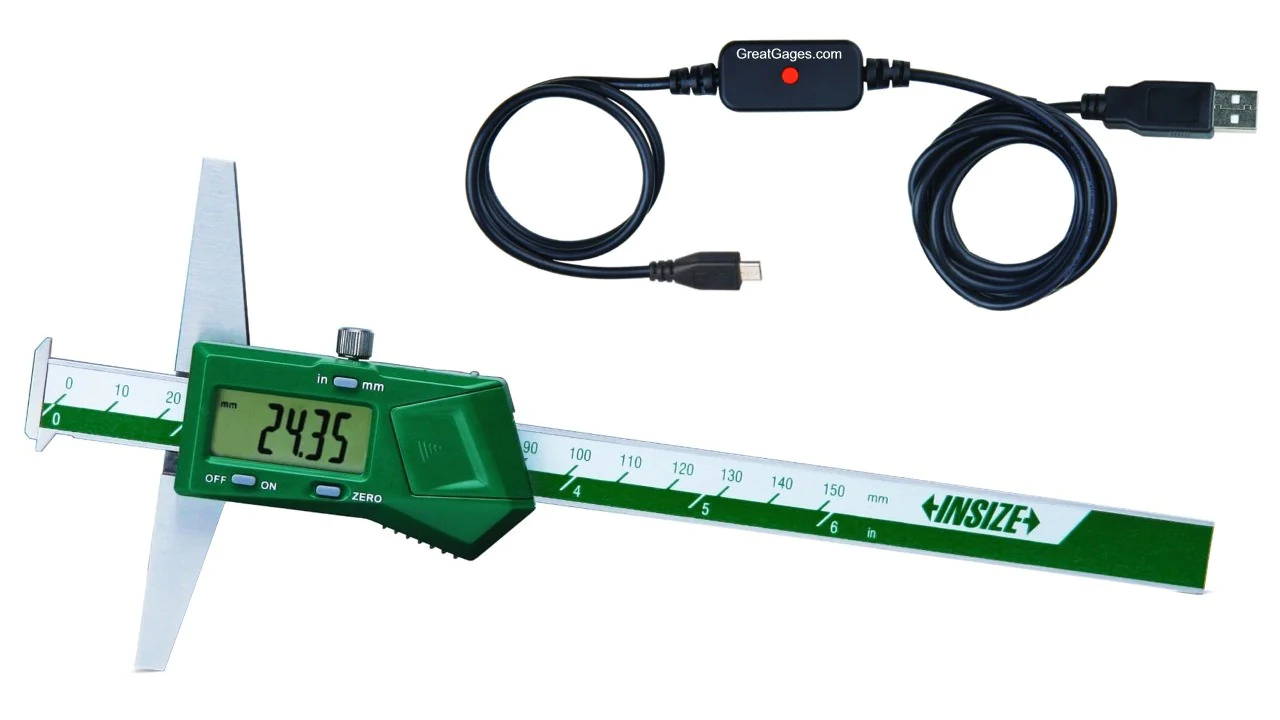 Whether it is MS Excel, Access, Word, or even an SPC Software, these Digital Depth Gage to PC Packages are all you need to be up and running right away.
sHOP our DEPTH GAGE TO PC INTERFACE PACKAGES collection...