precision dimension measuring
An
optical comparator
(often called just a comparator in context) or profile projector is a device that applies the principles of optics to the inspection of manufactured parts. In a comparator, the magnified silhouette of a part is projected upon the screen, and the dimensions and geometry of the part are measured against prescribed limits. It is a useful item in a small parts machine shop or production line for the quality control inspection team.
The measuring happens in any of several ways. The simplest way is that graduations on the screen, being superimposed over the silhouette, allow the viewer to measure, as if a clear ruler were laid over the image.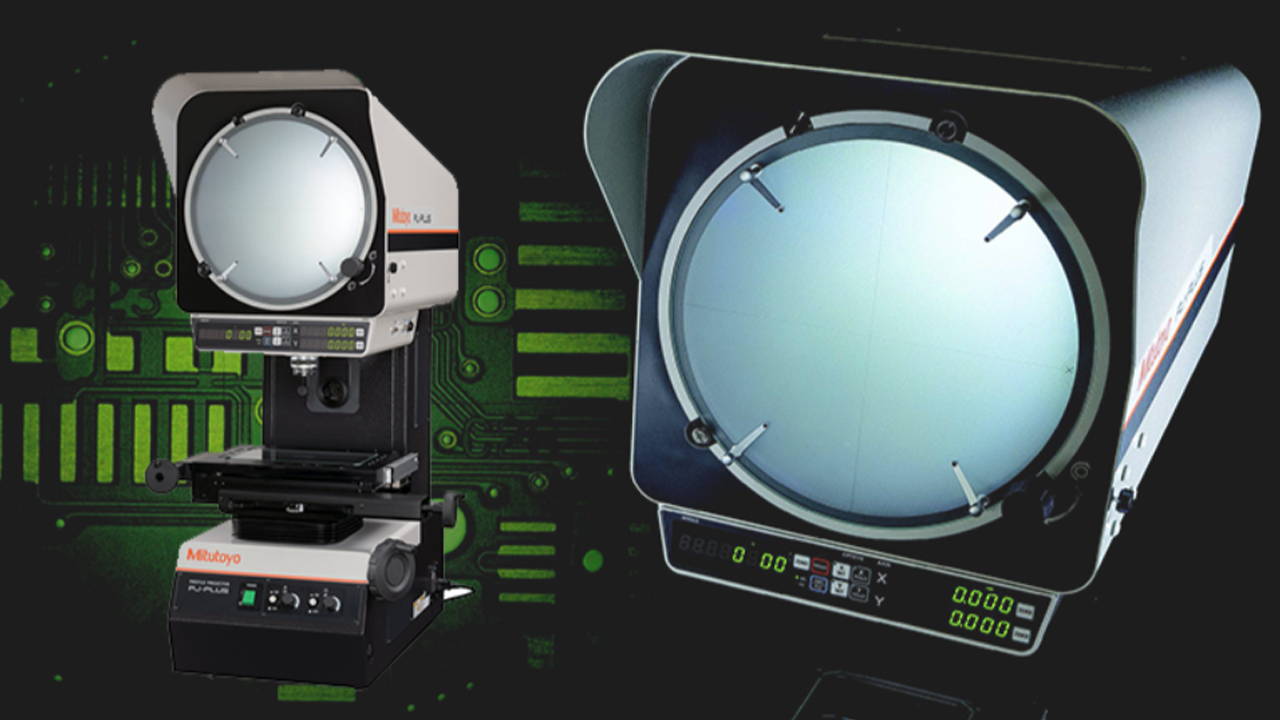 Another way is that various points on the silhouette are lined up with a reticle at the centerpoint of the screen, one after another, by moving the stage on which the part sits, and a digital read out reports how far the stage moved to reach those points. Finally, the most technologically advanced methods involve software that analyzes the image and reports measurements.
CLICK ON ANY OF THE LINKS BELOW FOR MORE INFORMATION
some of our most popular optical comparators...