STREAMLINED DATA AQUISITION
GageWay Interfaces connect one or more digital gages and serial devices to a computer port via USB serial, USB keyboard wedge, or RS-232. GageWay interfaces can transfer gage data into any Windows program or SPC / data acquisition software, and are an excellent option for situations where gage mobility is not a requirement.
GageWay Interfaces support a wide range of digital gages and serial devices from manufacturers including Mitutoyo, Mahr Federal, Ono Sokki, Fowler, INSIZE, Starrett, Sylvac, Ohaus, Mettler Toledo, etc.
Which GageWay Interface is Your Best Solution?
Here is a video that helps explain the different options...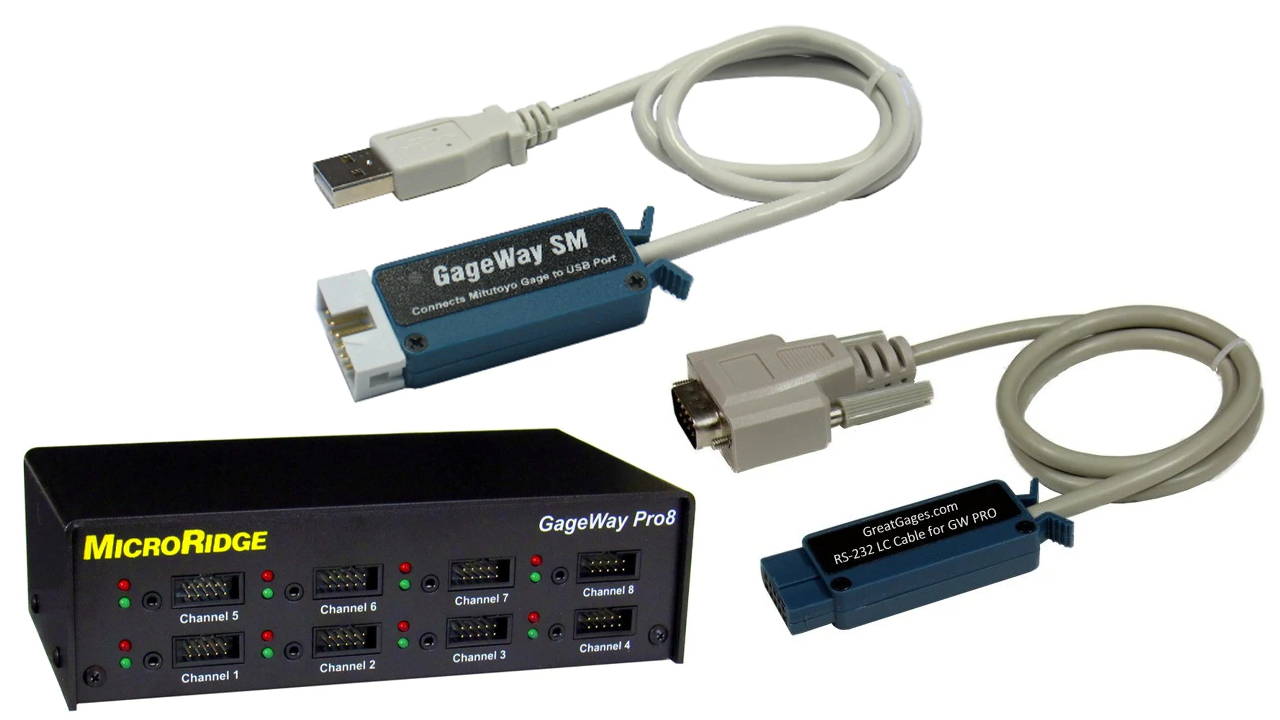 sHOP our Gageway Gage Interfaces collection...