PRECISION TOOLS AND ACCESSORIES
Countersinks are cutting tools used for creating a conical hole in a workpiece that allows for the head of a screw or bolt to sit flush with the surface. The Countersinks are available in a range of angles, typically between 60 and 120 degrees, to match the screw or bolt being used.
Our Countersinks are made from high-speed steel or carbide, which ensures a longer tool life and better performance. The cutting edges are precision ground and coated with a layer of titanium nitride for increased wear resistance and durability.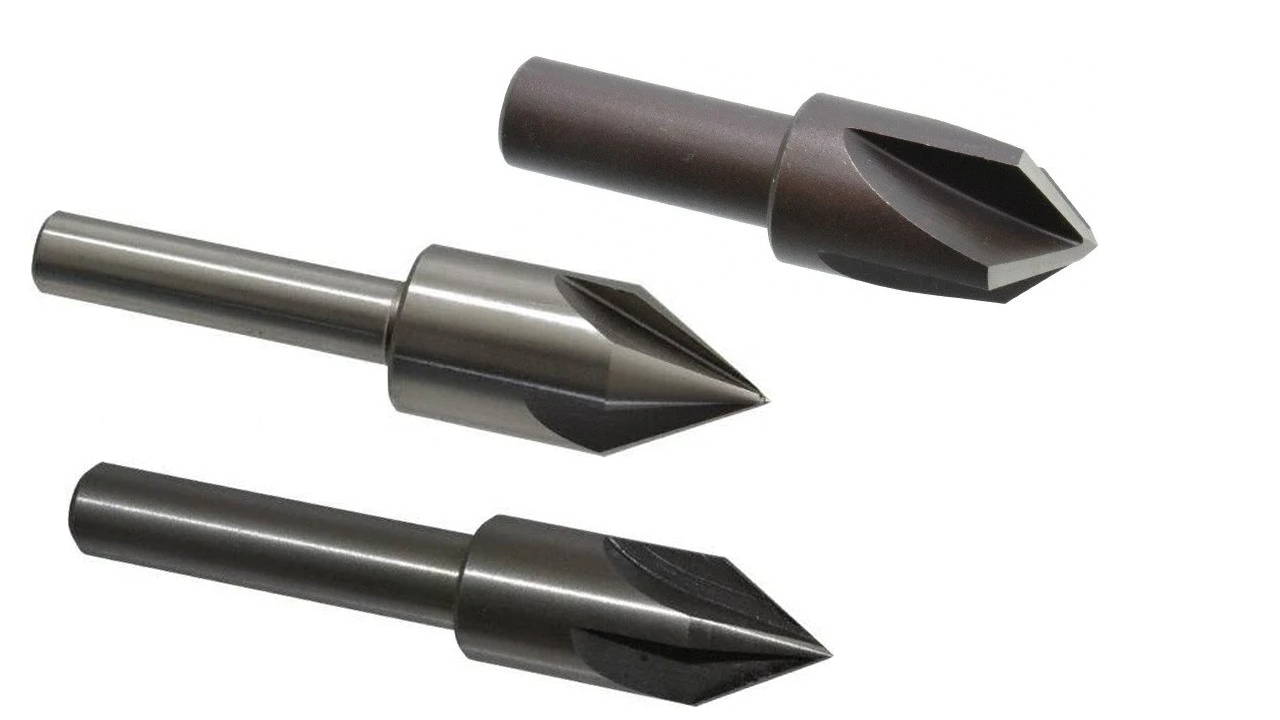 The shanks of the Countersinks are designed to fit into standard drill chucks or quick-change adapters, making them easy to use with most drilling machines. The flutes on the countersinks are designed to remove debris and chips from the hole while also improving the cutting action. With our Countersinks you can achieve a clean, professional finish every time.
sHOP our COUNTERSINKS collection...