PRECISION THICKNESS MEASURING
Introducing our exquisite collection of Caliper Type Micrometers – the ultimate precision instruments for professionals who demand accuracy beyond measure. Meticulously crafted with state-of-the-art technology, these micrometers redefine the standards of precision in measurement.
Designed for engineers, machinists, and artisans who thrive on exactness, each micrometer in our collection is a masterpiece of engineering. With their ergonomic design, intuitive controls, and microfine measurement capabilities, achieving accuracy down to the tiniest fraction becomes an effortless endeavor. The robust construction guarantees longevity, ensuring that these micrometers remain steadfast companions throughout your journey of precision craftsmanship.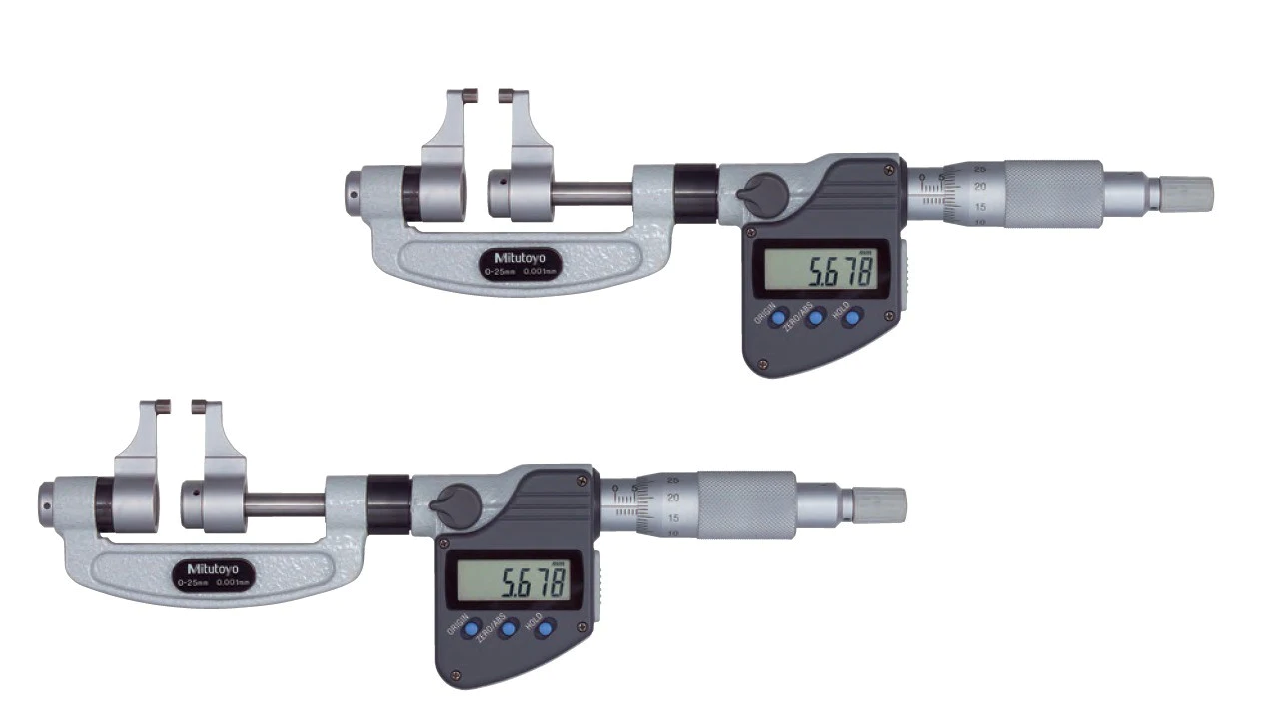 Whether you're in the aerospace industry, automotive sector, or any field that values precision, our Caliper Type Micrometers are designed to elevate your work. The marriage of innovative design, cutting-edge technology, and unparalleled accuracy makes these micrometers indispensable tools for those who settle for nothing but the best. Explore our collection today and embark on a new era of measurement accuracy and reliability.
sHOP CALIPER TYPE MICROMETER collection...