Rayco
CMM Fixture Plates
are high-quality plates that are designed to be used as the foundation of custom Coordinate Measuring Machine (CMM) fixtures. These plates provide a stable, flat surface for holding and measuring parts with high accuracy and repeatability.
The fixture plates are made from high-quality aluminum, and are precision-machined to ensure a flat surface and accurate dimensions. They are available in various sizes and thicknesses to fit different CMM machines and measurement applications.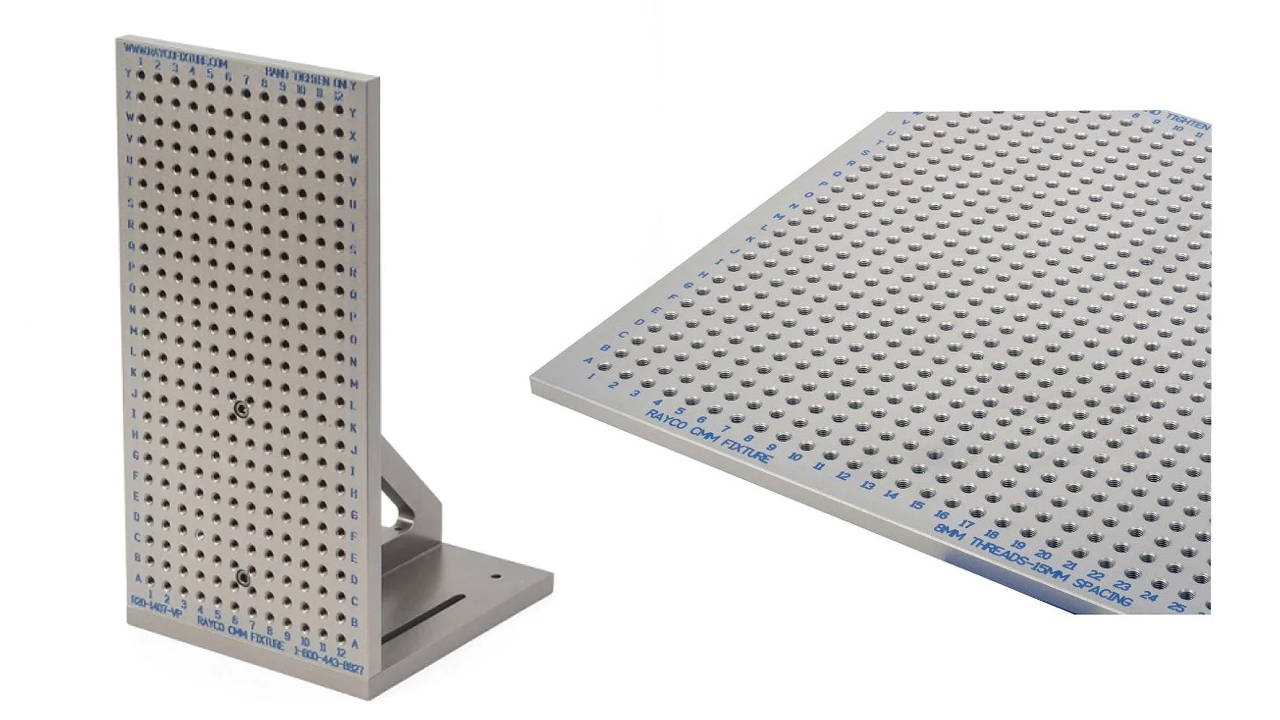 Rayco CMM Fixture Plates come with a range of features to enhance their functionality and ease of use. For example, they have a grid pattern of threaded holes, which allows users to easily attach and adjust other fixture components, such as clamps, locators, and risers, in a repeatable and interchangeable manner. Repeating a previous setup is also possible because these threaded holes are marked in both the X and Y axis for future reference.
Overall, Rayco CMM Fixture Plates are a critical component in the creation of a CMM fixture. Their high-quality materials, precision machining, and customization options make them an ideal choice for improving the accuracy and efficiency of measurement processes, leading to better quality parts and increased productivity.
CLICK ON ANY OF THE LINKS BELOW FOR MORE INFORMATION
some of our most popular CMM FIXTURE PLATES...