ORDER NOW UNTIL DECEMBER 8TH
GreatGages.com presents our Mitutoyo Fall Sale, a limited-time opportunity to elevate your precision measuring tools at exceptional discounts. Until December 8th, customers can enjoy exclusive discounts ranging from 15% to 20% on a curated selection of Mitutoyo's finest products. That's an extra 5-10% OFF of Mitutoyo's own promotion, only available at GreatGages.com.
Explore the versatility of Mitutoyo's QM Height Gages, where precision meets efficiency, or delve into the sophistication of the Lite Matic for streamlined measurement processes.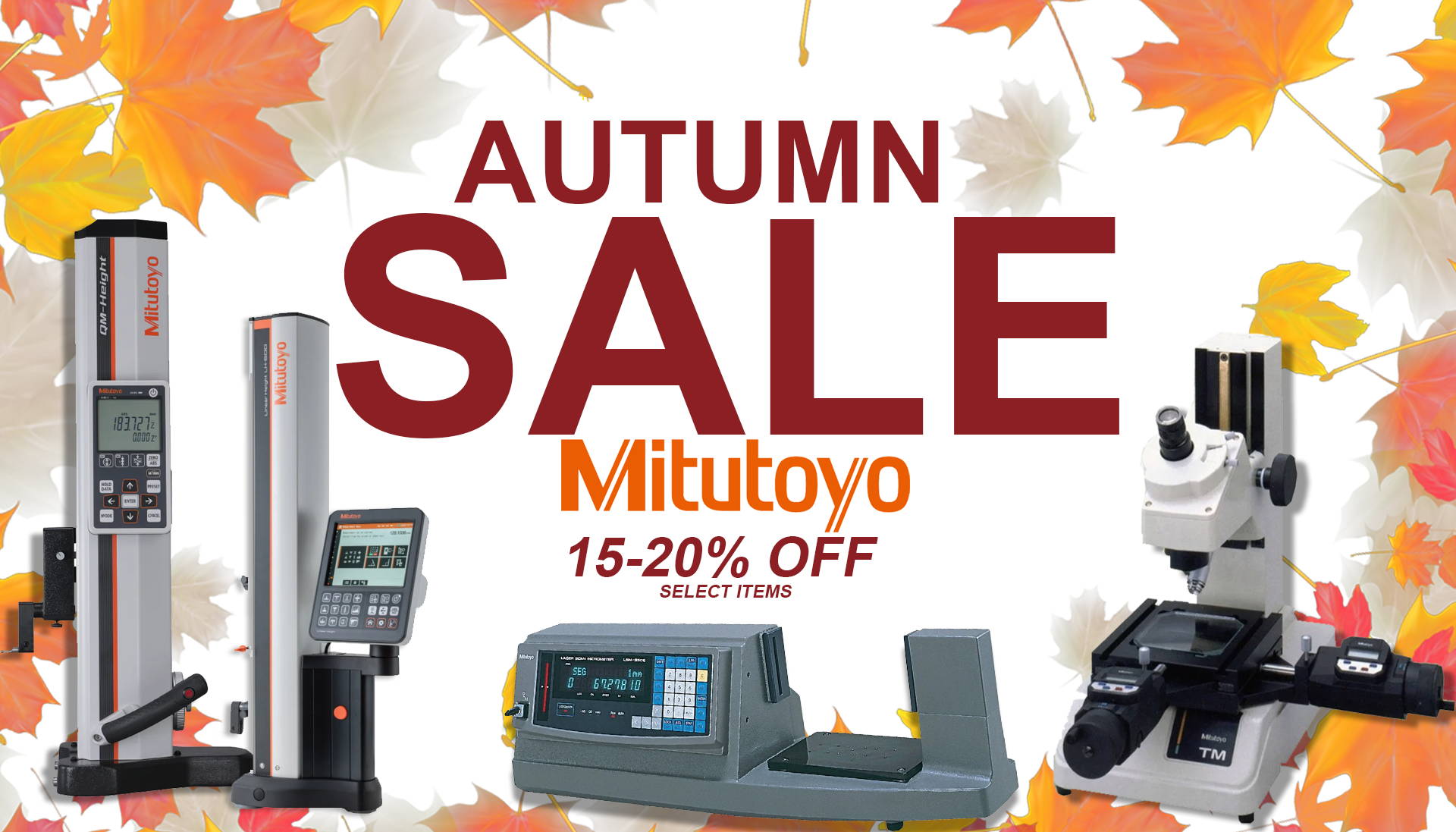 Elevate your dimensional inspections with the
Linear Height Gages
, and enhance your bore measurements with the Borematic Sets. This exclusive sale is your gateway to acquiring cutting-edge measuring instruments at unbeatable prices, ensuring that you're well-equipped for precision in every measurement task. Don't miss out on the
Mitutoyo Fall Sale
—unlock savings and precision before it concludes on
December 8th
.
sHOP our mitutoyo fall sale items below